Frequently asked moving and storage questions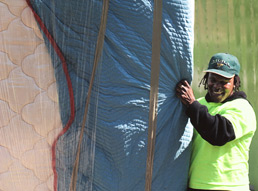 Planning on moving and need storage? We answer your top 20 frequently asked questions regarding our mobile moving and storage service. This list was created from questions Toronto Storage receives from potential new clients when looking for a moving and storage service.
If you have further questions please do not hesitate to give us a call at 416-665-5551 or send us an email from our contact page, we are more than happy to answer any questions you may have regarding your moving and storage requirements and provide you with a free moving and storage quote.
---
I am not sure how many mobile storage vaults I need. Can you help? Yes we can, give us a call 416-665-5551 and we will walk through each floor with you or come out and do a free estimate.
---
Do I need Content Insurance? You should first check with your home owner insurance policy but we do provide content insurance at a nominal fee.
---
I am not sure when i will be moving, can I reserve a mobile storage unit in advance? Yes it's always better to reserve our mobile storage units with a small deposit in advance as you would with a hotel suite.
---
Do i need to provide any type of documentation to rent a mobile storage unit? Yes we require a drivers license, passport or any type of valid photo I.D.
---
Does your moving and storage service require a security deposit? No a security deposit is not required, however if you are reserving a mobile storage unit we do ask for a small deposit.
---
Is there a lease to sign? Am I locked in? I am not sure how long I will need your storage service. There is no lease required, we provide short or long term storage with a one month minimum storage charge
---
Can I add another mobile storage unit, after a few months? Yes you can add or remove as many of our mobile storage units as you require at anytime
---
Can I prepay the storage fees in advance and is there anything in it for me if i pay up front? If you pay for storage 6 months in advance we offer a 5% discount on all mobile storage units being used.
---
Does Toronto Storage have any type of pest control service in the storage warehouse? Our secure toronto storage warehouse has an advanced pest control program in place
---
Do you sell storage boxes and other moving supplies? No we do not provide storage boxes or moving supplies as you are not required to come to us, we come to your location with our mobile storage units.
---
My mothers house was sold as she is moving into a retirement home. Can you provide professional packing services for her excess belongings? Yes we can provide packing services along with our professional moving and storage service
---
Are there other fees other than the storage cost? Our Shuttle service per trip is a flat rate of $169 + fuel surcharge anywhere in the GTA, regardless of how many mobile storage units you fill. If using our professional packing, moving and storage service we charge $30 per mover per hour with a 1 hour minimum.
---
I am not able to contact you during regular business hours. How can I reach you? We are available 24 hours a day seven days a week through telephone, voicemail and email services.
---
I am a student and need storage for just a couple of months. Can you help me? For college, trade school or university students we can definitely help with our student plans.
---
We are moving and need some physical help. Can you help us? Yes we have a full time professional packing, moving and storage team.
---
Our team has some seasonal sports equipment. Can we store all of our off season sports equipment for 5 or 6 months together and then vacate? Absolutely, we provide short or long term storage for Camping, hobby, winter/summer tires, sports or gardening equipment. Talk to us about our team plans if you would like to combine storage space.
---
What times can we access our storage unit and is there a charge for access? There is no charge for access to your storage units, we provide 9-5 access by appointment mon-fri, 9-1 on Saturday. We are in the process of adding 24 hour access which should be available within the next couple of months.
---