Toronto Storage Warehousing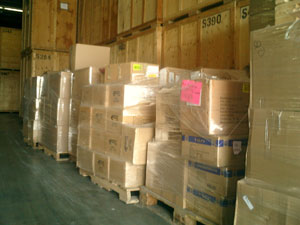 Toronto Storage provides month to month storage and warehousing. This means you pay only for the warehouse space you use. No matter what type of warehousing you need, Toronto Storage has a warehousing solution to match your long or short term goals.
As you know, the annual cost of leasing your own warehouse space, can have a negative impact on profit margins over the course of the year. There is a fixed monthly cost for the warehousing, no matter if you use it or not, you still pay for it every month. If you experience heavy seasonal inventory build up, followed by several months of low inventory levels, this can be very costly in the long run.
Pay Only For Warehouse Space You Need
We can save you thousands of dollars each and every month. At Toronto Storage, you pay month to month using a variable scale that is based on the warehouse space you use. This allows you to expand or contract the warehouse space that you need, to match your seasonal business, or monthly requirements.
Cost Effective Warehousing and Storage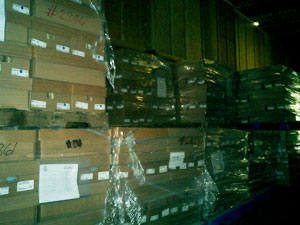 Toronto Storage offers complete warehousing and storage.
We provide third party logistics solutions, as well as order picking and stock control, distribution and forwarding, shrink-wrapping and pick and pack services. We also have loading bays, trailer parking space, forklifts, dock-levellers and pallet racking.
We have 23,000 square feet of storage warehouse space that is climate-controlled with an advanced pest control program in place and state-of-the-art monitored alarm system.